Tropical weather can be unpredictable. The humidity and intensity of the sun can make it difficult to perfect your makeup look in such environments. From preventing smudging to figuring out which makeup is best for these climates, achieving a flawless face may seem tricky but fear not! With this blog post about makeup tips for tropical weather, you'll learn how easy it is to create a gorgeous look despite grim conditions. So read on and find out our top recommendations, from understanding the basics of skin hydration to pinpointing which products are best-suited to intense climates!
Top makeup tricks for humid, tropical weather
Choose oil-free and lightweight foundations: Humid weather can make your makeup melt away quickly, so choosing a foundation formula that won't clog pores or weigh down the skin is best. Instead, look for lighter formulas such as tinted moisturizers, BB creams, and cushion compacts that will give you better coverage but still even skin tone.
Blotting papers are your best friend: Instead of constantly reapplying powder on top of oily skin, blotting papers can help you absorb excess oil without disrupting your makeup base. Make sure to carry them with you in your purse at all times!
Avoid heavy-duty products: Anything too creamy or thick can cause your makeup to move around and look cakey. Instead, opt for lightweight products that are easy to blend and won't run with sweat or humidity.
Use waterproof formulas when necessary: If you need more coverage or durability during a long day outside, use waterproof mascara and eyeliner instead of regular ones for smudge-proof makeup that will last all day long.
Set your makeup with a spray: Spraying on some setting spray after you complete your look will help keep everything in place from morning until night! These sprays can also provide additional hydration and sun protection—the perfect finishing touch for humid weather conditions.
Touch up sparingly: When you notice that your makeup is shifting, try using blotting papers or a setting powder to absorb excess oil and mattify the skin instead of piling on more products. This will help you keep your makeup looking fresh without adding too much extra coverage.
Try cream products: Creamy formulas like cream blushes and eyeshadows will help ensure that your look stays in place for hours at a time—make sure to blend well and set with a light dusting of powder afterward!
No matter where you're applying makeup or how humid it is outside, these tricks should help keep your look from melting away so you can enjoy a beautiful day outdoors! With these tips, you can be confident that your makeup won't budge—no matter how hot it gets outside.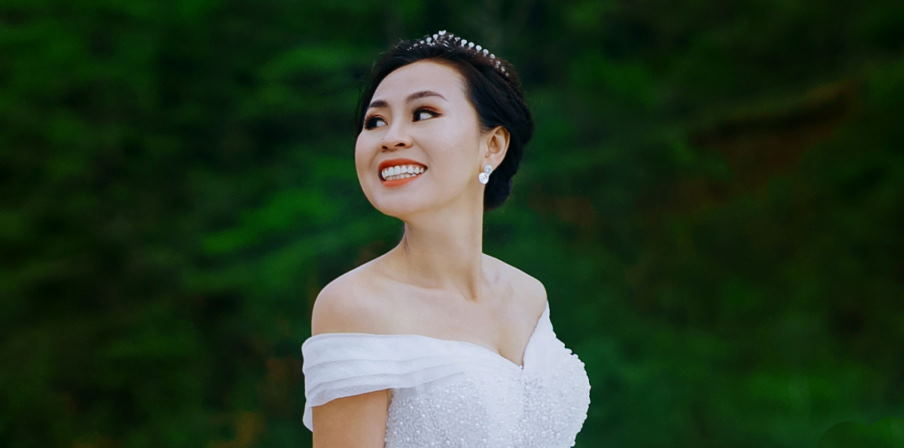 The best makeup products to survive the humidity
When the humidity starts to rise, it can wreak havoc on your makeup routine. From melting foundation to smudged mascara and eyeliner, it's enough to make any beauty lover run for cover. The good news is that with some smart product choices, you can beat the heat and keep your makeup flawless all summer. Here are the best makeup products to survive the humidity:
Waterproof Mascara: A must-have when it comes to high-humidity regions, waterproof mascara will ensure your lashes stay put regardless of how much you sweat or what kind of activity you're doing. Look for mascaras that are specifically formulated for maximum hold in high-humidity areas.
Primers and Setting Powders: For a look that will last all day, apply primers before your foundation to create a smooth base and prevent makeup from slipping and sliding in the humidity. A light dusting of setting powder can also help keep oil at bay and ensure your makeup lasts longer—use a lightweight powder, so you don't end up with an overly cakey look.
Long-Wear Lipsticks: Keep your lips looking fresh despite the heat by opting for long-wearing lipsticks or stains with an intense color payoff. You'll get bold colors that won't budge, even after hours in the sun or while sipping drinks poolside.
Cream Blushes and Highlighters: For a dewy, glowing look that won't melt off your face in the heat, opt for cream blushes and highlighters instead of powder ones. The sweat-resistant formulas will ensure your cheeks stay rosy all day long.
Oil/Gel Eyeliners: Avoid smudged raccoon eyes and switch to oil or gel eyeliners during summer. These liners are waterproof and transfer-proof and can help keep your eye makeup looking fresh even when temperatures start to rise.
By investing in these products designed explicitly for humid weather, you'll be able to create an effortless summer look easily! With these must-haves in your makeup bag, you can beat the heat and still look fabulous.
With these must-haves in your makeup bag, your summer makeup worries will be a thing of the past! You'll be able to create an effortless summer look with ease that won't smudge or melt away due to humidity or heat. Investing in these products designed explicitly for humid weather is the key to achieving a flawless makeup look all season long!