When you hear the words "caramel balayage", a vision of warm, buttery tones likely springs to your mind. This sun-kissed hair trend is all the rage right now and can be seen on celebrities and influencers alike—and there's a good reason why so many people are turning to this beautiful color technique! Caramel balayage gives dimension to your look without any permanent commitment. It's low maintenance but absolutely stunning, allowing you to pull off those bright summer hues without damaging or fading your hair. Plus, if you're looking for subtle changes instead of an extreme color overhaul, caramel balayage offers that too! Keep reading this blog post as we cover everything you need to know about this gorgeous trend: how it works, how long it lasts, and how to style it perfectly!
A guide to taking your look from blah to balayage – caramel edition!
Caramel balayage is a great way to add subtle warmth to your look. It's the perfect color for achieving a sun-kissed glow, making it the ideal style for summer months or special occasions. In addition, the balayage technique adds depth and dimension by gradually lightening parts of the hair in an ombre pattern. Caramel balayage is also low maintenance – you won't need to worry about frequent touch ups as long as you use quality products and take care of your hair properly.
When getting caramel balayage, be specific with your stylist about how much lighter you want the balayage to be compared to your natural color. Also, describe your color's desired tone and depth, and ensure you provide reference photos, so your stylist is on the same page.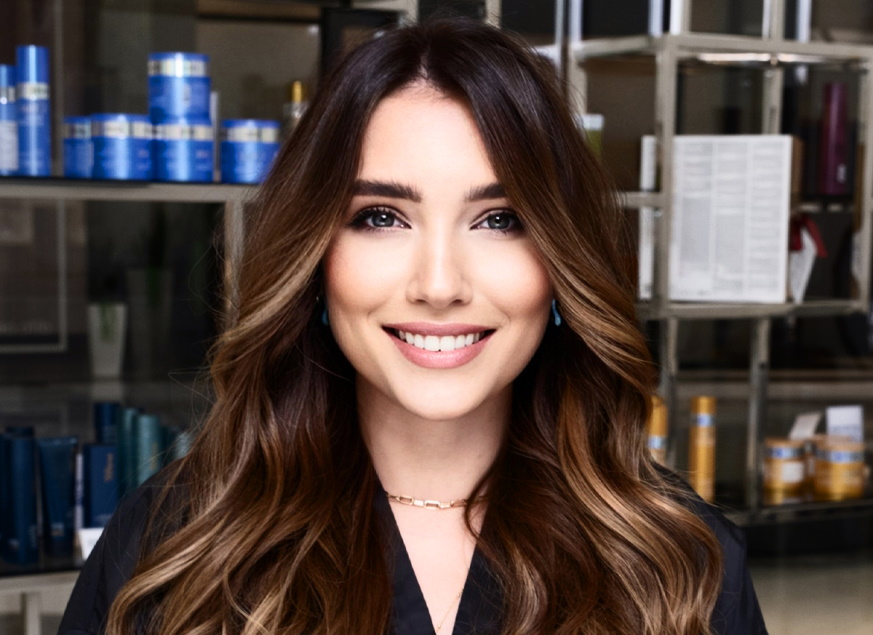 Before getting caramel balayage, it's important to get a trim or haircut beforehand to remove damaged ends and ensure a clean canvas for coloring. Booking a consultation with your stylist before getting any dye job is essential so they can assess your hair condition and determine which products will work best for you.
To keep up the vibrancy of your caramel balayage, look for shampoos and conditioners specifically designed for color-treated hair. Also, avoid using heat styling tools as much as possible, as heat can cause the color to fade faster. Also, use UV protection on your hair if you plan on spending a lot of time in the sun.
If you're looking for an easy way to add warmth and glamour to your look, caramel balayage is the way to go! With the right care and maintenance, your gorgeous new color will be sure to last all summer long.
Softer than caramel and sweeter than brown sugar—the balayage trend you have to try
Balayage, which literally translates to 'sweep' in French, is a hair coloring technique that creates beautiful, natural-looking color for any hair. Unlike traditional highlights and single-process color, balayage doesn't involve using a lightener or pre-lightening the hair before applying color; instead, the stylist simply hand paints each strand with dye until they have achieved the desired look.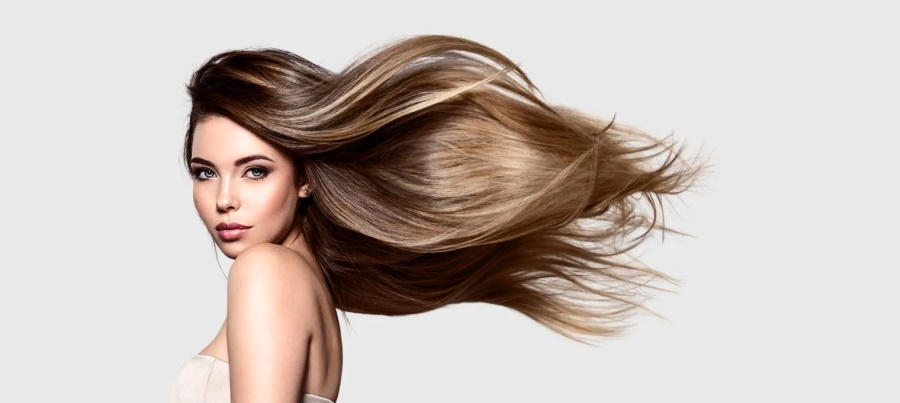 The beauty of balayage lies not only in its gorgeous results but also in its ease of maintenance. Unlike other highlighting techniques that require frequent touchups every few weeks, balayage can last up to six months without needing additional appointments or costly upkeep. In addition, Balayage works well on almost any hair type, from thin and fine to thick and curly. So whether you want a subtle sun-kissed look or an edgy ombré style, balayage has got you covered!
If you're ready to take the plunge into the world of balayage, it's important to find a stylist who is experienced in this technique. Ask for photos of their work to get an idea of what you can expect from your own results. Be sure to communicate clearly with your stylist about your desired look and any concerns or allergies that may affect your color treatment. With the right tools and expertise, you can achieve beautiful balayage highlights that will give your hair the perfect amount of texture and depth. So embrace the possibilities of balayage—it's worth it!