Your wedding day is a chance to feel like royalty, so choosing the perfect hairstyle with veil should be an integral part of your beauty look. With so many potential styles and trends out there, it can be challenging to decide which one would make the biggest statement on your big day. But fear not! We've rounded up some of our favorite romantic, ethereal looks that will help you create a dazzling effect fit for any modern-day princess. From intricate French braids to timeless loose waves, read on as we show you how to nail wedding hairstyles with veil that will take your bridal look from ordinary to extraordinary!
Breathtaking wedding hairstyles with veil
Wedding hairstyles with veil is a timeless look that can make any bride feel like a princess. Whether you're looking for something traditional or modern, there are plenty of options to choose from. From romantic half-updos and updos to intricate braids, here are some amazing wedding hairstyles with veil that will ensure you look nothing short of stunning on your special day.
The classic half up-half down style is always a popular choice for brides who want to keep their locks loose but still look elegant and pulled together. Start by gathering the top section of your hair and loosely securing it back with bobby pins, leaving out face-framing tufts in front. For an extra romantic touch, use a curling iron or wand to create soft waves. Then, place the veil over your head and secure it with an accessory, like a delicate headpiece.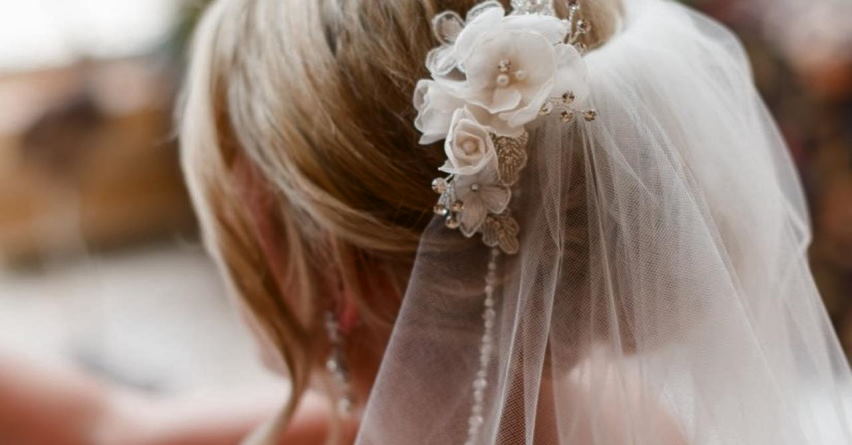 For something more modern, try an updo like a braided ballerina bun. Start by styling your hair into a low ponytail at the nape of your neck and securing it with an elastic band. Split the ponytail in half and twist each section tightly before securing them together again with another elastic band (or two). Then wrap the twisted ponytail around itself and bobby pin it into place to form the bun shape. To finish off this look, drape the veil over the bun and secure it using small clear bobby pins.
If you're looking for something more detailed, try a braided hairstyle with veil. Start by sectioning your hair into two parts and tying them back with an elastic band. Then take one of the sections and split it into three even strands before beginning to braid it down. Secure the end of the braid with another elastic and repeat on the other side. Gently pull at each braid to give them a fuller look before adding your veil over top, using small clear pins to secure it in place.
No matter what type of wedding hairstyles you choose, adding a veil will make you look like royalty! Whether you go for a classic half-up style, a bun or intricate braids, these beautiful wedding hairstyles with veil will make you feel like a princess on your special day.
Gorgeous ways to wear a veil with your wedding hairstyle
When it comes to tying the knot, a veil is a timeless accessory that can make your wedding look truly special. But how do you choose the perfect veil that complements your hairstyle and overall bridal style? There are so many options to consider!
If you want to go for an ethereal and romantic look, opt for a long cathedral length veil. This type of veil is best paired with voluminous curls or an updo with plenty of texture. If you're going for a more modern look, try wearing a mid-length fingertip length veil which will add just the right amount of drama to your look. It looks especially great when paired with a sleek low bun or ponytail.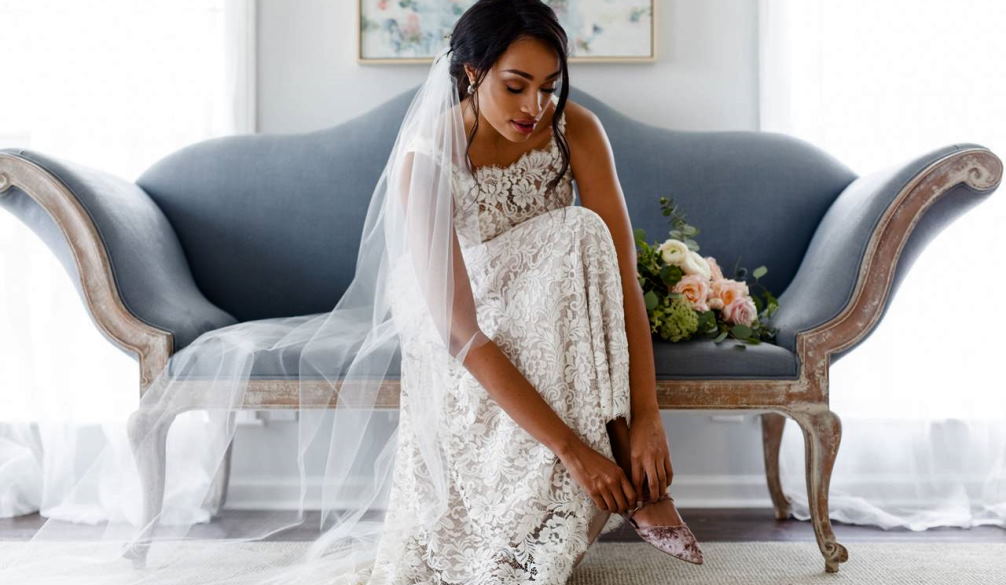 A veil can also be used to add a touch of sophistication to your look. Opt for a shorter blusher length veil and pair it with an off-the-shoulder dress and glamorous waves. This timeless combination is sure to turn heads!
For a boho bride, try wearing a birdcage style veil that ties around your head like a headband. It's an easy way to add drama to effortless beachy waves or loose curls. And if you're looking for something unique, consider wearing an asymmetrical half-veil with one side draped over your face for a dramatic effect.
No matter what type of look you're going for, there are plenty of beautiful ways to wear a veil with your wedding hairstyle. So take some time to explore the different options and find the perfect style for your special day!