Your wedding is one of the most important days of your life, and it should be perfect. You have been dreaming about this day since you were a child, so why not make sure all the details are perfect? Hiring a luxury wedding makeup artist can make your special day absolutely unforgettable—they will help create an elegant look that reflects you, how beautiful you look in front of family and friends, and how confident you feel on your big day. So whether you're looking for sheer glamour or something more natural but still refined, getting the right makeup artist for your special occasion gives you assurance that every hair and tiny detail is taken into account to get just the desired look.
How to choose a luxury wedding makeup artist
Choosing a luxury wedding makeup artist can be daunting, especially when you are on a tight budget. However, some tips will help you find the best fit for your special day.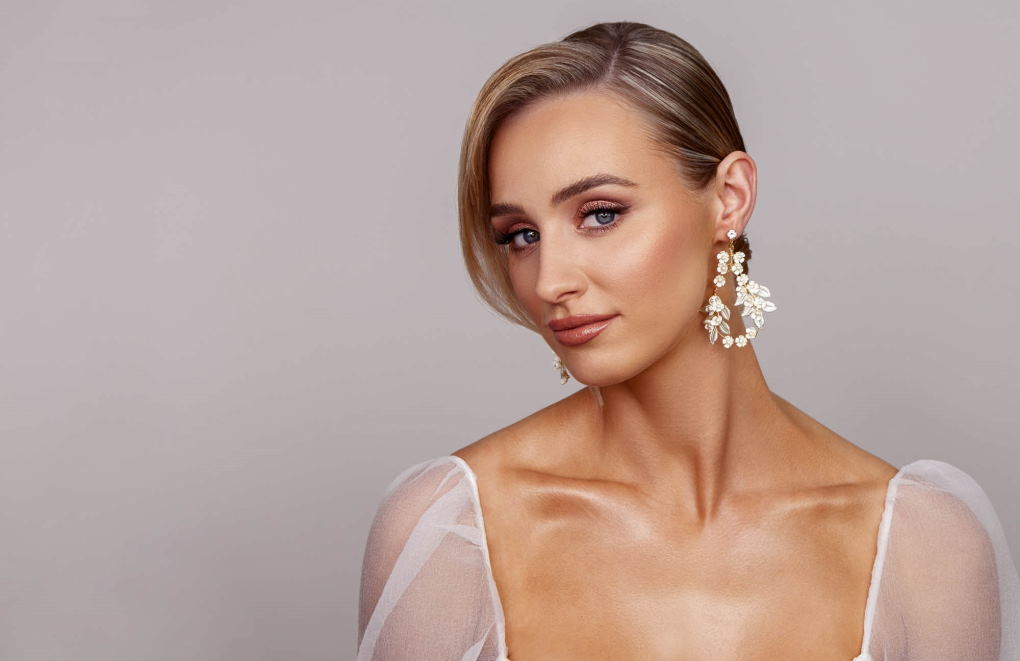 First, it is important to ensure that the artist has experience providing high-end makeup services. You should consider factors such as their work portfolio and the years they have worked with brides for their wedding makeup. A good way to ascertain this is by asking for references from past customers or requesting a trial session before committing to an artist.
Second, you should look at the cost of services the chosen artist provides. Find out if they charge per service or per hour and compare prices between different luxury wedding makeup artists. You should also find out if the artist offers any discounts or promotions for multiple services.
Third, check the product quality of the makeup that the artist uses. This is important because it can affect your makeup's longevity and overall look on your special day. Check to see if they use high-end products such as MAC, NARS, and Charlotte Tilbury, as these are usually long-lasting with great coverage.
Finally, ensure that your chosen makeup artist understands your vision and makes every effort to bring it to life on your special day. Have a conversation beforehand about how you want to look on your wedding day so that they are able to create a customized look just for you.
By following these tips, you can find the ideal luxury wedding makeup artist for your special day. Then, with a bit of research and guidance from other brides, you can be sure to look your best on your big day!
The best luxury wedding makeup artists in the business
They understand how to use lighting, foundation, contouring, and highlight techniques in order to help create the perfect wedding makeup look for each bride. Luxury wedding makeup artists are also experts in creating different looks for all skin tones and facial features. In addition, they can work with any theme or color palette to ensure that your wedding day look is perfect. So when you hire a luxury wedding makeup artist, you can expect top-notch services that will leave you looking like royalty on your special day!
No matter what type of bridal look you have in mind, a luxury wedding makeup artist will be able to bring it to life. From smoky eyes to bold lips and from classic looks to modern glamour, luxury wedding makeup artists have the skill and expertise to create a look that will leave you feeling confident and beautiful. They know how to blend colors and textures to bring out your natural beauty while creating new looks with their unique artistry. With the right combination of products, lighting, technique, and creativity, they'll be able to help you achieve a look that will make all of your wedding photos memorable!
No bride should worry about looking anything less than stunning on her special day. Luxury wedding makeup artists are here to help ensure that happens. Whether you're looking for something subtle or showstoppingly glamorous, these professionals can make sure you look perfect! So if you're in the market for a luxury wedding makeup artist, research and find someone who can give you the perfect bridal look. Your wedding day should be one of the most memorable days of your life, so make sure you have a makeup artist who is ready to help make it even more special.